Best Global Brands 2018 – according to rankings prepared by Interbrand
Interbrand just released its new rankings of the best global brands for the year 2018. By no surprise, the leading companies are again mostly active in the technology sector.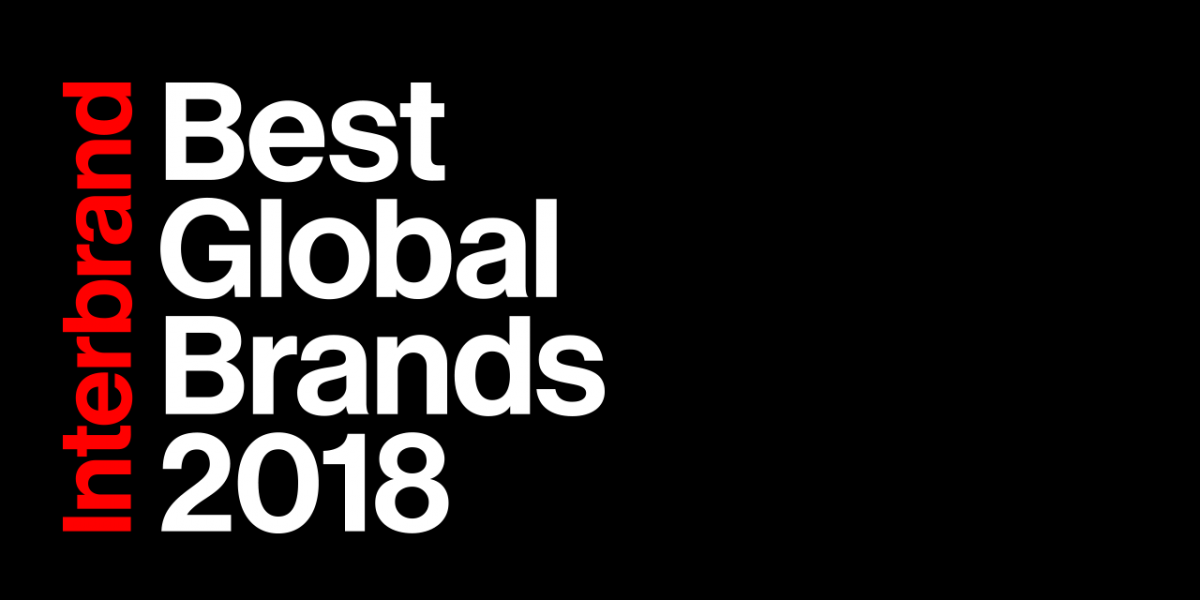 Source: Interbrand
Interbrand is a brand consultancy company that is specialized in brand strategy, brand analytics and brand valuation. For 19 years, Interbrand is gathering the performance of brands throughout various sectors, analyzing the information and creating ratings of the most successful ones. Now, they released a ranking of the Best Global Brands for the year 2018 regarding the value of brands.
According to the statistics, the best global brand of this year was the American smartphone and computer developer Apple. The value of the Apple brand has risen during the examined time period over 16% and the current brand value is estimated to be around USD 214,480 million.
The second place goes to Google, which is also active in the technology sector. The brand value has grown approx. 10% and is now at USD 155,506 million. Google is then followed by Amazon.com, the largest Internet retailer. In 2018, the American company detected the biggest brand value growth – more than 56%. Its value has been constantly growing since 2010 and is now at its maximum of USD 100,764 million.
The next places then go to Microsoft, Coca Cola, Samsung, followed by the automotive companies Toyota and Mercedes and social media giant Facebook. Last but not least, place 10 in the ranking goes to McDonald´s.
For a better insight on this topic and all the rankings, please read here.