Geographical Indications – Champagne from Ningxia in China will no longer be possible
Post date:
27. November 2019 - 14:44
As many trademark owners in Germany and other western countries have experienced in the past, the demand for their high-quality products is very high with the middle class in China. Unfortunately, it is quite difficult for Chinese customers to distinguish between genuine products that have been imported by the European manufacturer on the one hand and imitations by counterfeiters on the other hand. Particularly with food products and its health implications, it is extremely important to make sure that products are genuine. To protect consumers and to strengthen their trade relationship, the EU and China concluded an agreement on the reciprocal protection of Geographical Indications (GIs) on 6 November 2019. The corresponding press release of the European Commission can be found at  
https://ec.europa.eu/commission/presscorner/detail/en/IP_19_6200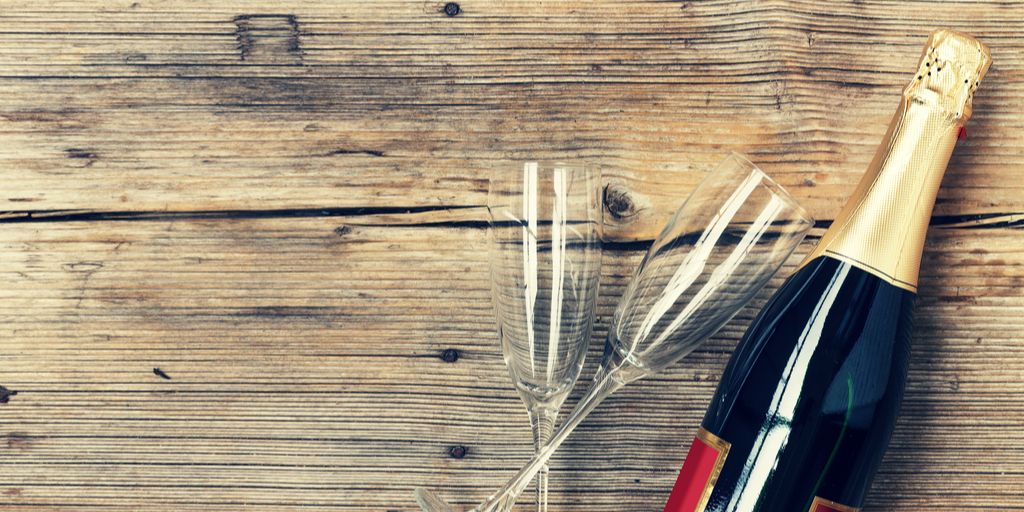 What are Geographical Indications?
Geographical Indications are product designations which have such a close link to a specific geographical place that consumers assume that goods with the product designation always originate from that specific geographical place. For instance, consumers assume that "Champagne", the French sparkling wine, originates from the Champagne wine region in the northeast of France. If the product is instead made in another region or country like Ningxia in China, consumers are being misled which is not just a potential health threat, but also a threat to the quality expectations and the reputation of "Champagne"-products and their exclusivity. 
Therefore, the name of certain foodstuffs and agricultural products like fruit and vegetables, fish, meat and meat products, cheese, bread, pastry and beer can be protected as Geographical Indications in the EU. To gain protection, the name that is used to designate a product must directly relate to the origin of the product – being a specific place, a specific region or a specific country. The essential requirement for protection is that there is a link between the properties of the product and its production in the region of origin.
In Germany, the application for registration of a Geographical Indication must be filed at the German Patent and Trademark Office which will examine the application and then forward it to the European Commission for registration. For more detailed information on the protection of Geographical Indications, you are welcome to contact us at LexDellmeier by email or phone and we will be glad to advise further (see contact details below).
EU and China landmark agreement
In the EU, there are over 3,300 names registered as Geographical Indications / Designations of Origin and for 100 of them protection will soon extend to China.
The new agreement between China and the EU guarantees protection of 100 European Geographical Indications in China and 100 Chinese Geographical Indications in the EU against imitations and usurpation. China is the second largest destination for EU agri-food exports and thus a very important and high-growth potential market for European food and drinks. At the same time, China has a well-established Geographical Indications system of its own, with specialties that European consumers will soon be able to further discover thanks to the new treaty. The agreement must still go through certain legal processes but is expected to enter into force before the end of 2020.
The EU list of Geographical Indications to be protected in China includes products such as "Bayerisches Bier" and "Münchener Bier" for beers, "Rioja", "Sherry", "Bordeaux", "Chianti" and "Champagne" for wines, "Feta", "Gorgonzola" and "Roquefort" for cheese, "Irish whiskey", "Grappa" and "Polska Wódka" for spirit, "Prosciutto di Parma" for meat products and "'Scottish farmed salmon" for fish. Among the Chinese products, the list includes "Baoshan Xiao Li Ka Fei" for coffee, "Shanxi Lao Chen Cu" for vinegar, "Fuzhou Mo Li Hua Cha" for jasmine tea, "Pizhou Da Suan" for garlic, "Songxi Lü Cha" for green tea and "Wuchang Da Mi" for rice. The complete lists can be found with further information at the link mentioned above regarding the press release of the European Commission dated 6 November 2019.
Importance of Geographical Indications in trademark matters
Protected Geographical Indications must be taken into consideration as absolute grounds for refusal in trademark application proceedings and can be the basis of invalidity proceedings or oppositions in trademark conflicts.
Thus, should you like to know if it is possible for you to use a certain product denomination containing the name of a geographical place or if you would like to inquire about the possibilities to protect a product denomination as Geographical Indication, we will be glad to hear from you and to advise further. You can contact us by email (info@lexdellmeier.com) or phone (+49 89 5587987 0).