New at LexDellmeier - May we introduce to you: Lena Ertle
Lena Ertle is the latest addition to the LexDellmeier team. She is completing her legal clerkship at the Higher Regional Court of Munich and will support the team at LexDellmeier during 2021 as a legal trainee. Even though Covid-19 is still continuing to challenge everyone, we believe it is really important to help, support and train young professionals. In the past almost 12 years at LexDellmeier we have trained in total 25 Erasmus, ELSA and other law students from Germany, EU member states and other countries around the world. LexDellmeier usually engages two (2) interns and trainees per year. Let Lena Ertle introduce herself, her tasks as a legal trainee at LexDellmeier, her goals and her interest in intellectual property.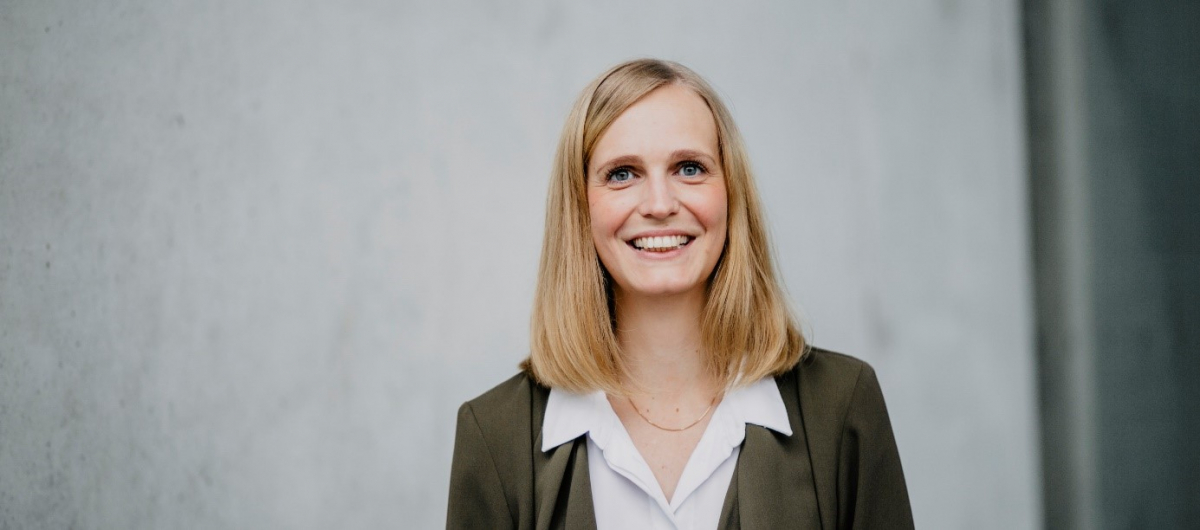 Hello, nice to meet you! I would like to introduce myself. My Name is Lena Ertle and I have joined the LexDellmeier team for this upcoming year 2021 as a legal trainee.
Last year I successfully completed my studies at the University of Konstanz by passing the First State Legal Exam. After that I started the legal clerkship and currently I am clerking at the District Administration of Augsburg. At the end of this year I will take the bar exam (Second State Legal Exam) and hopefully be a lawyer myself after that.
After many years of theoretical studies at the university I really look forward to doing some practical work and apply the theoretical knowledge that I have acquired in the "real world".
I am delighted to have the chance to work at LexDellmeier for several reasons.
On the one hand, I appreciate being able to work in a small team with several specialized IP attorneys and trademark and design professionals whom I can ask for advice, discuss current IP issues and cases.
On the other hand, I can combine two of my interests. My preference for the English language, which is part of the daily business in this law firm, and my great legal interest in the field of intellectual property.
There is a wide range of responsibilities that I will be taking care of.
In general, I will be supporting the office organisation and administration. I hope to gain as much office experience and impressions as possible, even though at the moment many employees are working in their home office due to the difficult Covid-19 situation.
In addition, legal opinions and research will be part of my job. I am particularly looking forward to this as it will give me a closer insight into trademarks, designs, copyrights and licensing issues. Furthermore, you will soon read more articles from me here, as the creation of blog articles on current case law will also be part of my field of activity.
I will also work on some special projects during my time at LexDellmeier. As already announced, there will soon be the chatbot "BenBot" for trademarks on this website. Here it will be my task to develop the chatbot further and to continue the work of the last legal trainee, Oliwia Puto.
Another overall major project of mine will be the implementation of an online design application tool. A similar one already exists on the firm's website at www.lexdellmeier.com.,
I very much look forward to all of these projects, insights and challenges. Especially in times of rapid change, when everything is getting faster and everyone wants to obtain specific information right away and 24/7, it is important to integrate the digitalization of legal advice into the work cycle. Legal tech has the potential to make life easier for everyone involved.
In a nutshell: I am really excited and full of energy to learn more about IP, tackle all challenges and support the whole team.